Canada Day Celebration Success!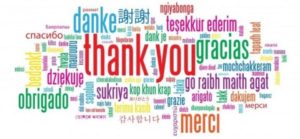 Thanks to everyone that helped to make this event such a success. In particular, Judy Haverkort for her amazing organization and hard work.
The list does not capture everyone but here are a few acknowledgements:
Meri Newton and Sherry Mcnulty for the hand held Canada Day flags
Paula McMurtry and Kevin McMurray for pre-event work spreading the new wood chips at the park
Stephanie Wall and her extended family for helping with event day set up
Chris Appleton and Chris Holt for being our chefs
Highlands Propane for the gas for the BBQs
James Hill and David Lightbound for the use of their BBQs
The Sturgeon Point Golf Club for the use of their tables
Judy Haverkort, Stephanie Wall, Sue Milling and Clare Prendergast for keeping the food tables stocked up
A squad of young girls for helping to distribute ice cream
Bob LeCraw and the Isabella Aspinwall for helping with the SPA membership table
Phil Robertson for leading O'Canada and being the MC
Kevin Clinch for the use of his power for the microphone
CoKL officals – Mayor Andy Letham and Council Member Brian Junkin for attending
Jacqui Mutch-Potporski for taking pictures
Sandy Holt, Sara Gilchrist and Adel

 

for helping pick up trash
All the members of the SPA Board for helping with various tasks
And thanks to anyone else we missed!
Photos of the event are on the SPA Facebook page.
---
The Sturgeon Point Association helps welcome the summer with
the Canada Day BBQ!
When: Sunday, July 3rd at noon
Where: The Park
Who: Everyone is welcome!
What's happening: There will be hot dogs, refreshments and dessert.
What to bring: Your lawn chair
Additional details are available on this Canada Day poster, which has been made available on the community bulletin boards.
If you are interested in helping with this event, contact Judy Haverkort by email at [email protected]
This BBQ event is one of the many ways the Sturgeon Point Association helps to connect the community. If you haven't renewed your 2016 membership, there will be a table on hand at this event to do so. You can also renew online right now!